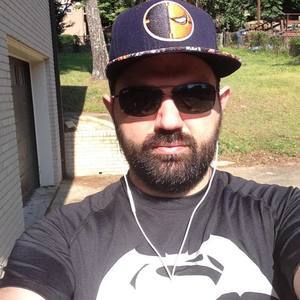 Scott
Special guest
Scott is a co-creator of Squadcast Media and a founding co-host of THE SUICIDE SQUADCAST, a weekly podcast dedicated to DC Entertainment.
Scott has been a guest on 3 episodes.
June 1st, 2018 | 52 mins 18 secs

beer, disney, ron howard, solo, star wars

Frank is away, so Tim and Scott (The Suicide Squadcast) talk Solo: A Star Wars Story!

December 8th, 2017 | 56 mins 2 secs

george m cohan, grand old flag, james cagney, michael curtiz, over there, suicide squadcast, yankee doodle dandy

Frank is joined by Scott from the Suicide Squadcast Network to geek out on one of Hollywood's greatest musicals: Yankee Doodle Dandy. This is a bit of a trip in the wayback machine, but well worth a listen. Cheers!

February 20th, 2016 | 1 hr 14 mins

Crisis on Two Podcasts! Tim and Frank cross over with Scott and Tim from The Suicide Squadcast for a super-sized episode. This concludes our epic Superhero / Supervillain match-up that started on The Suicide Squadcast Episode 27, so be sure to check that out before giving this a listen. Cheers!